Know the ins and outs of outsourcing and benefit from everything Fiverr has to offer. From finding a freelancer to getting deliveries to your virtual doorstep, we'll walk you through the steps to success.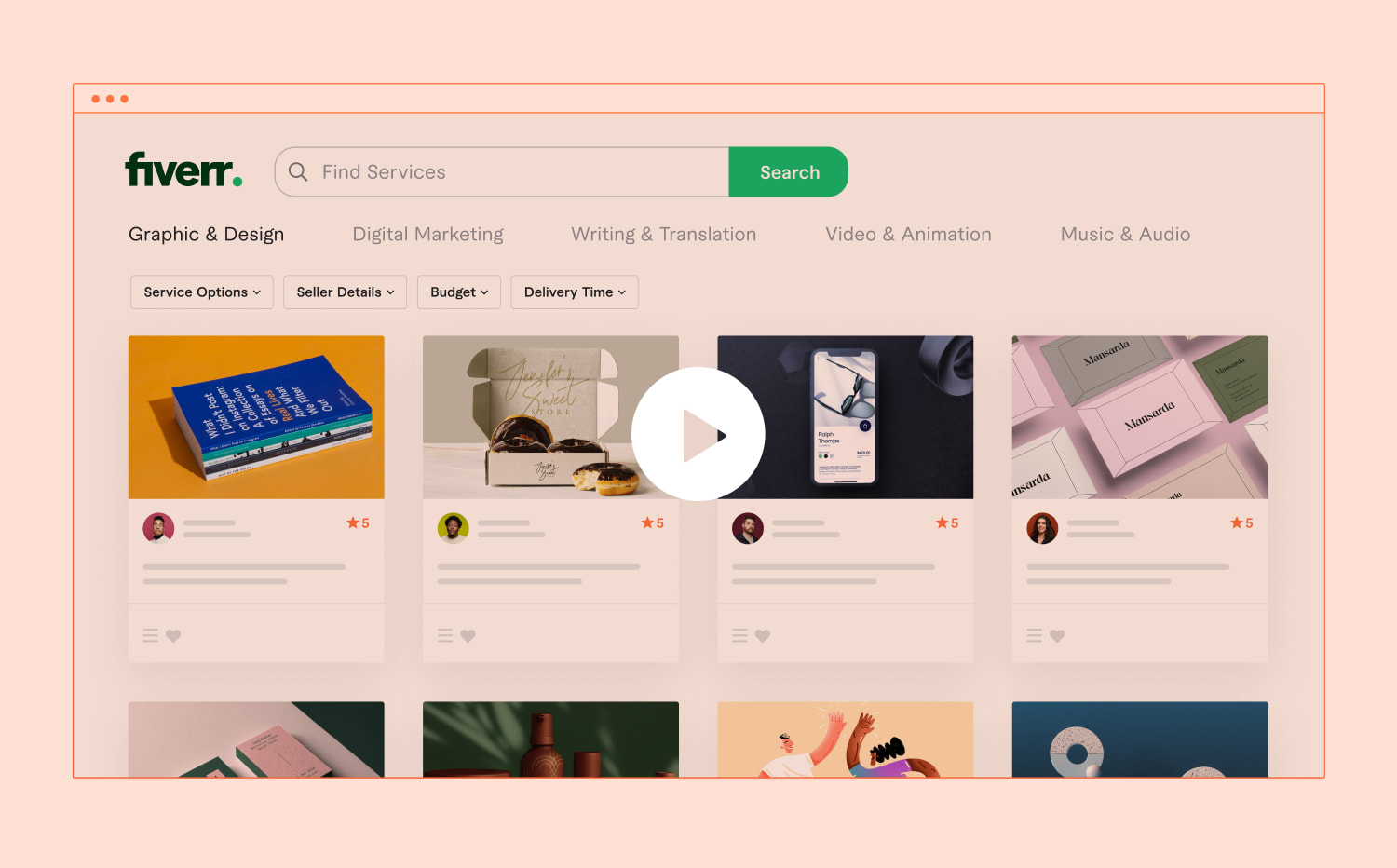 Using Fiverr takes a simple count to five…
Search. Your business needs it, our freelancers can make it. With advanced search options, getting what you want just got a lot easier
Choose. Keep your standards high and your brand aligned by reading reviews and screening work samples to help you meet your perfect match
Get specific. Contact your chosen seller to share your requirements and get the right results.
Place an order. Now get back to work while your Fiverr freelancers work for you.
Ding dong – delivery! Your finished order will arrive right in your inbox. Give your stamp of approval and get ready for the next great thing.